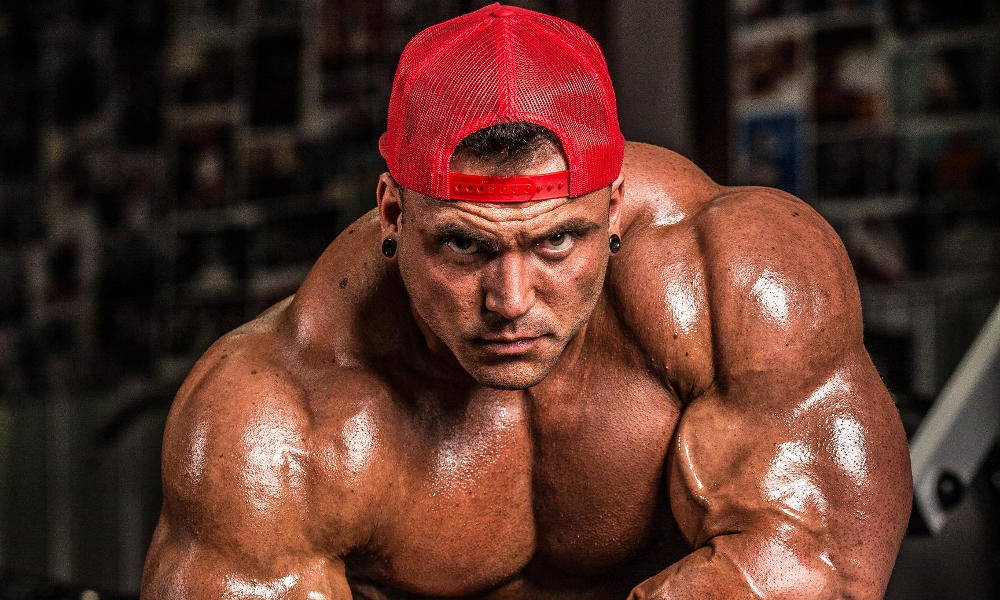 Name: Luke Sandoe
Height: 5'7-8″
Weight: 290lbs Offseason, 250lbs Contest Weight
Hometown: Bournemouth, UK
Current Location: Essex. UK
Family: 1 Brother, 2 Sisters and an awesome daughter and son.
Occupation: IFBB Pro Bodybuilder and Physique Coach/Trainer
Contact: "Luke Sandoe" on Instagram, Youtube and Facebook
Top Lifts/ Career Highlights
My pro debut at the 2017 Arnold Classic Columbus OH
Your favorite type of training right now
Heavy with a high workload/volume
Supplement routine
Lipocalypse in the AM especially when i have a lot of computer work to focus on, Pre training 1 scoop arc reactor and i always have 1-2 scoops Recovery Factor or Keto Factor depending on wether i'm offseason or deep in a contest prep.
Favorite Cheat Food
All of it.
Favorite Diet Food
None of it.
Favorite Exercise in Gym
Deadlifts!
What's in your gym bag?
Iron Rebel Straps and sleeves, my belt, squat shoes, bands, headphones, intra workout shake and post workout shake.
What do you like to do outside of the gym?
Spend time with my kids, read comics and cinema.
Biggest gym pet peeve
Arrogance and ignorance.
Do you have any hero's or mentors in the sport?
Anyone with a degree of success that has worked hard for what they have and still maintain values and integrity.
Tell us a little bit about yourself, your background, and how you came about in the sport
I was always stocky and fairly muscular growing up but at certain point I my life that came with a fair amount of chub too. A major comic book fan my whole so to me, there was no such thing as too much muscle. These guys were not real, how can anyone look like that! As I got into my late teens early 20's a became less interested in muscle an more interested in music and until around 22 I played drums for a living.
During the last year or so of playing, I wanted to get in shape and drop some fat and like every man wants, have abs of steel. I was reading every man's health magazine I could, doing body weight and light dumbbell workouts in my room and garage and to a point it worked! My mum accidently bought me a flex magazine be accident one day and instead of thinking "that's gross", my immediate thought was, you can actually look like comic book art in real life!
I was hooked and became an avid fan of the sport of body building fast and devoured every magazine I could and started to learn more about nutrition and training. When my music career fizzled out I took bodybuilding seriously. I told myself I wanted to take it far and be a pro. An extremely naïve way of thinking but in 2012 at the age of 23, I entered my first show as a junior after a year or so in a proper gym, being a real bodybuilder and won! I had a great response from people watching telling me I had great potential. To me, it could have been a fluke but as I'd qualified for the UKBFF finals that year I wanted to test the water there. 2nd place in a stacked men's class! Maybe I could do this?
Fast-forward 4 years and won the super heavyweight class and the overall UKBFF British Finals earning me an IFBB pro card and into the pro league! This is just the beginning… I can't wait.